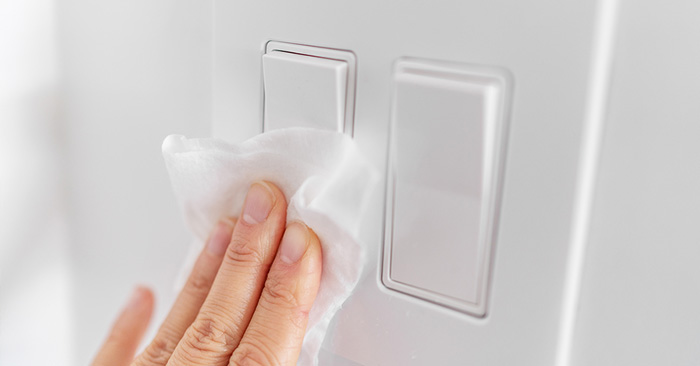 A recent article from realtor.com outlined key strategies for keeping your home germ-free during the coronavirus pandemic, including:
Kill germs before they enter your home.

Leave cleaning supplies at your front door and disinfect everything before you bring it into the house.

Immediately remove and wash your clothes.

The coronavirus can live on fabrics. If you go out, make sure to immediately remove your clothes when you return home—and then wash them in the warmest possible water.

Focus on high-touch surfaces.

It's impossible to keep every inch of your home 100% clean, 100% of the time. Instead, focus on keeping high-touch surfaces (like doorknobs, light switches, and remote controls) clean to stop the spread throughout the rest of your house.

Wash your hands and phone when you get in the door.

Make it a habit to disinfect your hands and your phone as soon as you walk in the door.
The COVID-19 pandemic will require most people to clean and disinfect more than they're used to. But with the right cleaning strategies, you can take steps to protect yourself and your family—and lower your chances of bringing any unwanted germs into the home.