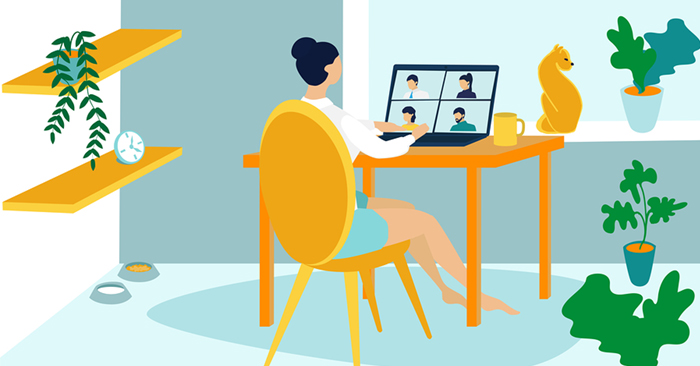 More people are working from home than ever. And if you're working from home, you need a space that not only allows you to focus and be productive, but also feels inviting, warm, and like a space you want to spend your time in.
A recent article from realtor.com outlined quick, simple DIY projects to spruce up your home office and make it a more productive, inviting space. Some of the projects outlined include:
Hang a wall organizer.

If your desk is covered in mail, reports, and miscellaneous papers, a wall organizer is a great way to organize your excess paper (and also add a chic focal point to your wall). A few pieces of wood and leftover scraps of leather make for a stylish (and functional!) wall organizer for your office.

Frame a dry erase board.

Dry erase boards are helpful for keeping track of deadlines and appointments—but they're not the most attractive item. Adding a stylish frame around the dry erase board can make it feel more like a purposeful piece of decor (and less like an eyesore).

Make a DIY memo board.

Hang a wire grid on the wall above your desk and use clips, magnets, and hooks to organize memos, hang photos, and display other important documents.

If you struggle to feel productive in your home office, it might just need a bit of sprucing up—and with these DIY projects, you can transform your office into a space that's equal parts stylish, inviting, and encourages productivity.